As Seen on pr.com – September 14, 2017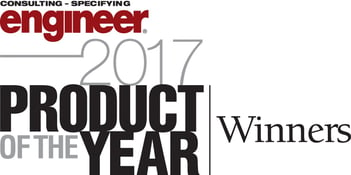 Armstrong's VIL Retrofit Pump selected as Consulting-Specifying Engineer magazine's Gold Winner in the Pump/Pump Controls category Product of the Year competition.
Toronto, Canada, September 14, 2017 --(PR.com)-- Armstrong Fluid Technology announced that its Design Envelope Vertical In-line (VIL) Pump has won the coveted Gold Award in Consulting-Specifying Engineer (CSE) magazine's 2017 Product of the Year program.
Considered one of the most prestigious honors in the HVAC marketplace, the CSE Product of the Year award winners are selected from among a large field of new product finalists and voted on by many of the thousands of qualified engineers and building professionals who read the magazine. Now in its 13th year, the CSE program is the premier award for new products. Gold, silver and bronze winners are selected in each of 15 different categories. The Armstrong VIL Retrofit solution won the top "Gold" prize in the Pumps/Pump Controls category.

The VIL Retrofit solution provides owners of existing constant speed pumps with an opportunity to save up to 70% on energy costs by upgrading to variable speed. Design Envelope technology accommodates future changes in flow requirements and its variable speed operation means longer equipment life (20%-30%), and greater reliability.

"We're very honored to win such a prestigious award that is selected by the consulting engineers and building owners who specify and install our products," said Neil Cooper, Armstrong's Director, Global Sales Enablement. "Armstrong also won the Product of the Year Award in 2015 for our Parallel Sensorless Pump Controller."

About Armstrong Fluid Technology
With over 1000 employees worldwide, operating seven manufacturing facilities on three continents, Armstrong Fluid Technology is known around the world as a leader and innovator in the design, engineering and manufacturing of intelligent fluid flow equipment. With its expertise in fluid dynamics, heat transfer, variable speed, and demand-based control, Armstrong Fluid Technology leads the fluid systems industry, including HVAC, plumbing, and fire safety in providing the most energy efficient and cost effective solutions to building professionals and owners around the globe.
Also seen in: