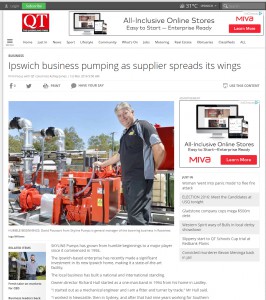 SKYLINE Pumps has grown from humble beginnings to a major player since it commenced in 1994.

The Ipswich-based enterprise has recently made a significant investment in its new Ipswich home, making it a state-of-the-art facility.

The local business has built a national and international standing.

Owner-director Richard Hull started as a one-man-band in 1994 from his home in Laidley.