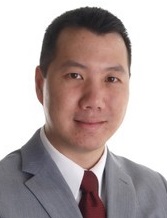 As one of Empowering Pumps' Pump Person of the Week, David Lee is now in the running for Pump Person of the Year! Please read about David's contributions to the pump industry below and then cast your vote to help him win this much deserved recognition!
As Seen on empoweringpumps – September 22, 2017
Empowering Pumps recently invited people in the Pump Industry to Nominate a Pump Professional! We have received a great many nominations for several talented individuals currently working in the industry! This week, we are shining the spotlight on a Program Manager of Product Development with Armstrong Fluid Technology.
David Lee, who is currently a member of the ASHRAE Toronto Chapter and the ASHRAE Technical Committees 1.11 & 6.1, and is serving as Program Subcommittee Chair for TC 6.1. , has spent the last 5 years developing award-winning products incorporating Armstrong's innovative Design Envelope technology.