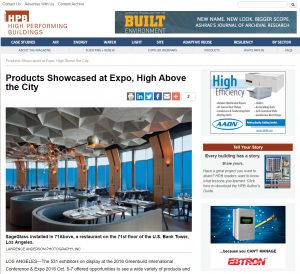 As Seen on hpbmagazine.org – October 11, 2016.
LOS ANGELES—The 531 exhibitors on display at the 2016 Greenbuild International Conference & Expo 2016 Oct. 5-7 offered opportunities to see a wide variety of products and services available to professionals within the sustainable building industry.
Those products were not limited to the floor of the Los Angeles Convention Center.
Saint-Gobain invited the industry press to see an example of SageGlass, nearly 3,000 square feet of it, installed on the 71st floor of the U.S. Bank Tower in downtown Los Angeles. The owner of a restaurant, 71Above, wanted to give diners an unobstructed view of the city without blinds or shades. The smart electrochromatic glass controls sunlight to optimize daylight, outdoor views and comfort while preventing glare, fading and overheating. Also, SageGlass significantly reduces energy demand and HVAC needs by blocking up to 91 percent of solar heat.
Other products and services included: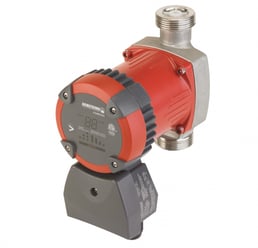 Circulators
Armstrong Fluid Technology introduces the COMPASS SSU wet rotor circulator featuring Design Envelope (DE) energy saving technology. These circulators offer high flow capacity and eight optional control modes that deliver energy efficiency for lower operating costs. The modes include an "Auto" algorithm, four sensorless modes and three fixed modes. The new model features a threaded union connection that is easy to adapt to copper, PEX or CPVC plumbing, and is available in 50Hz and 60 Hz designs in 5 W to 45 W power ranges.
Business Analytics
AutoCASE, a web-based tool from Impact Infrastructure and Autodesk analyzes and reports triple bottom line values – economic, social, and environmental costs and benefits – of infrastructure projects. The tool "uses empirical evidence to inform strategic design decisions and potential impact on the finances and sustainability of LEED design strategies through a real-time cost-benefit analysis," an announcement said.
Sustainable Carpet
Carpet manufacturer Interface offers a third-party certification from GreenCircle Certified. Interface is the first flooring manufacturer, an announcement said, to receive this certification, which provides third-party validation of both product-level environmental and human health attributes, and factory-level environmental footprint claims in an easy-to-read, accessible format.
Wireless Daylighting Sensor
MechoSystems features its EcoVeil® Sheer Collection shadecloth and its battery-less Wireless Daylight Sensor. The sensor utilizes a special integrated solar-powered photosensor to monitor the light coming through the curtainwall and, via EnOcean® RF communicati
on technology, transmits data to a daylight controller to move roller shades in small offices and light commercial spaces effortlessly.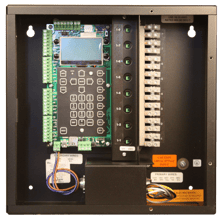 Lighting Control Network
PLC Multipoint introduces the Tandem lighting control networkthat offers the capability to drive 0-10V dimming outputs directly from the lighting control system without the need for any additional hardware. This feature enables seamless continuous dimming daylighting solutions along with standard energy-savings from on/off control features. This system also allows users to network panels together to cover larger applications using the simple interface. Other features include four enclosure sizes, up to 48 relays per enclosure, as many as 48 low voltage switches per enclosure, reliable 20A mechanically latching relays, multiple scheduling options and an integrated LCD interface at every panel.
Power Door Operators
Norton Door Controls, an ASSA ABLOY Group brand, offers its 5800 Series ADAEZ® low energy and regenerative power door operators. A compact, door-mounted design is a unique advantage that allows each ADAEZ unit to operate within the tightest of spaces. Each model comes standard with pre-programmed RF push buttons, to meet ADA requirements.
Connected Lighting Solutions
The Streetworks wireless smart city solutions from Eaton features LED outdoor luminaires with CIMCON Lighting's intelligent, wireless controls, sensors and software products. Eaton and CIMCON announced a collaboration in September, providing powerful connected lighting solutions for smart cities. Learn more.
Controller
Acuity Brands introduces the nLight ECLYPSE™ controller, a smart, building-ready controller that combines digital lighting and HVAC controls onto one platform. The new controller is built using Acuity Brands' ECLYPSE™ platform by Distech Controls® and nLight® controls by Acuity Controls. The unified platform gives building managers the power to configure, monitor and control critical building systems through one intuitive interface. The ECLYPSE platform uses the BACnet™/IP communications protocol.
Insulation Blanket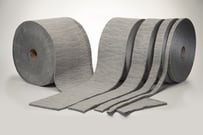 The HPI-1000 Building Insulation Blanket from Dow Corningcan be cut and conformed to complex shapes and tight building curvatures and adhered to building products either in a shop or on-site. The thin profile, high flexibility and compression resistance allow for thermal protection in hard-to-insulate spaces while eliminating the need for bulky insulation in tight areas of a building's design. Each blanket is 10 mm thick, fire-resistant, hydrophobic and does not settle over time. Learn more.
Vegetative Roof System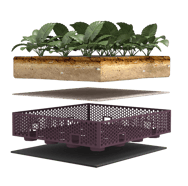 The SkyScape™ vegetative roofing system portfolio from Firestone Building Products Company includes modular, extensive, semi-int
ensive and intensive green roof systems – including regionalized growing media blends and plants – to provide architects and landscape architects a wider range of design possibilities. All systems are easy to install, light weight and meet or exceed major stormwater management and wind uplift criteria for commercial buildings. The
roof system provides benefits such as protecting the underlying roofing material from ultraviolet and heat stress degradation and an additional layer that helps reduce building heating and cooling costs.
Selection Software
ExpressSelect™ FV from SEMCO is the first of a suite of product selection software modules. This software is designed sp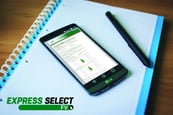 ecifically for the FV (Fresh Air Ventilator) Series outdoor air heat recovery and pre-conditioner systems used in hospitals, hotels, office buildings, schools and other commercial facility HVAC designs. It's accessed with any web browser and operates from the cloud and doesn't require computer update downloads of client-based programs. After signing in and inputting the project data, consulting engineers, contractors and manufacturer's representatives can produce a comprehensively calculated selection in under five minutes.
Water Efficiency
Kohler highlights innovations from the Kohler, Sterling and Kohler Power brands, including a California Solutions Residential Suite, which showcases Kohler products that meet or exceed California water efficiency requirements. One new requirement that takes effect in 2017 requires plumbing fixtures to be updated to water-saving models when homes are sold.