As Seen on - empoweringpumps.com - September 14,2018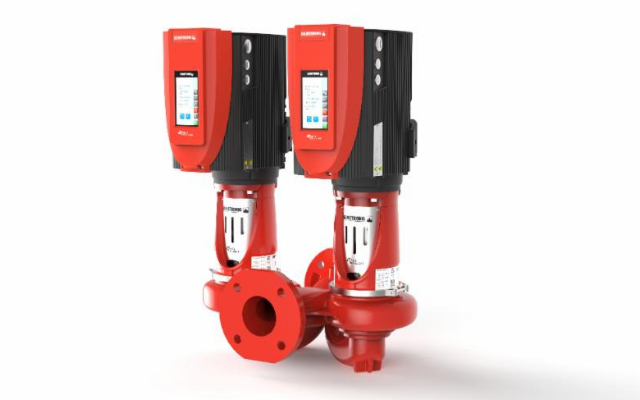 Armstrong Fluid Technology announced that its Design Envelope Tango Pump has been named one of the best new products of 2018 by the readers of Consulting Specifying Engineer magazine. This marks the third time in the last four years that Armstrong products have won this coveted industry award.
Considered one of the most prestigious honors in the HVAC marketplace, the CSE Product of the Year award winners are selected from among a large field of new product finalists and voted on by the qualified engineers and building professionals who subscribe to the magazine.
Now in its 14th year, the Product of the Year program is the premier award for new products.
The Design Envelope Tango Pump, the Bronze award winner in the "BAS, Controls, Energy Management" category – offers:
Advanced hydraulic design with industry-leading flow efficiency
Permanent magnet motors that delivers an additional 3%–12% efficiency
Control algorithms that review operations constantly and adjust output
Built-in Parallel Sensorless pump control for up to 30% more energy saving
Armstrong won the Gold Award in 2017 and 2015 for the Vertical In-Line Retrofit Pump and the Parallel Sensorless Pump Controller in the Pumps/Controls and theEquipment-Level Sensors & Controls categories, respectively. This year the company decided to enter the larger "Energy Management" category.
About Armstrong Fluid Technology
With over 1100 employees worldwide, operating seven manufacturing facilities on three continents, Armstrong Fluid Technology is known around the world as a forerunner and innovator in the design, engineering and manufacturing of intelligent fluid flow equipment. With its expertise in fluid dynamics, heat transfer, variable speed, and demand-based control, Armstrong Fluid Technology leads the fluid systems industry, including HVAC, plumbing, and fire safety in providing the most energy efficient and cost-effective solutions to building professionals and owners around the globe.
Also seen in: