As Seen on empoweringpumps.com – April 11, 2018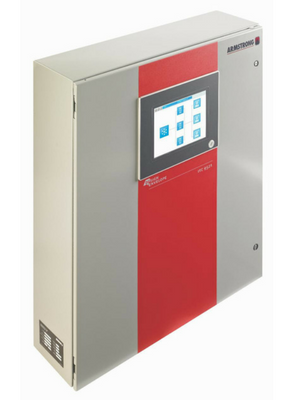 Armstrong Fluid Technology announces the introduction of the new ITC 9521, an Integrated Tower Control System designed to transform an HVAC installation into an intelligent system for a variety of heat rejection applications.
"Leveraging Armstrong's advanced demand-based algorithms and industry-leading Parallel Sensorless technology, the ITC 9521 provides users with an energy-efficient solution for heat rejection processes for applications such as datacenters, condensing cooling, heat pumps, paint processing, injection molding and air-compressor stations," according to Lex van der Weerd, Armstrong CEO.
Engineered to improve system stability, simplify tower automation and reduce energy costs, the ITC 9521 is fully complementary with other automation systems, providing they use an open front-end for configuration of the heat rejection system and setpoints to another higher-level plant automation.
The ITC 9521 ships pre-programmed and has a user-friendly screen interface that enables easy field configuration. This application can transform an HVAC installation into an intelligent system that provides notifications for remote troubleshooting, on-board diagnostics and support via internet.
Made possible by the highly accurate, real-time flow readings from Armstrong Design Envelope pumps, the ITC 9521 offers configuration and operating simplicity, low installed costs and advanced capabilities for streamlining building operations.
Also seen in: