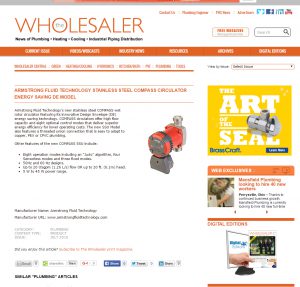 As seen on thewholesaler.com – July 2016
Armstrong Fluid Technology's new stainless steel COMPASS wet rotor circulator featuring its innovative Design Envelope (DE) energy saving technology. COMPASS circulators offer high flow capacity and eight optional control modes that deliver superior energy efficiency for lower operating costs. The new SSU Model also features a threaded union connection that is easy to adapt to copper, PEX or CPVC plumbing.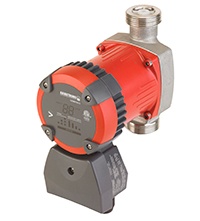 Other features of the new COMPASS SSU include:
Eight operation modes including an "Auto" algorithm, four Sensorless modes and three fixed modes.
50Hz and 60 Hz designs.
Up to 20 USgpm (1.26 L/s) flow OR up to 20 ft. (6.1m) head.
5 W to 45 W power range.
Also seen on: