As Seen On: congthuong-vn May 31, 2022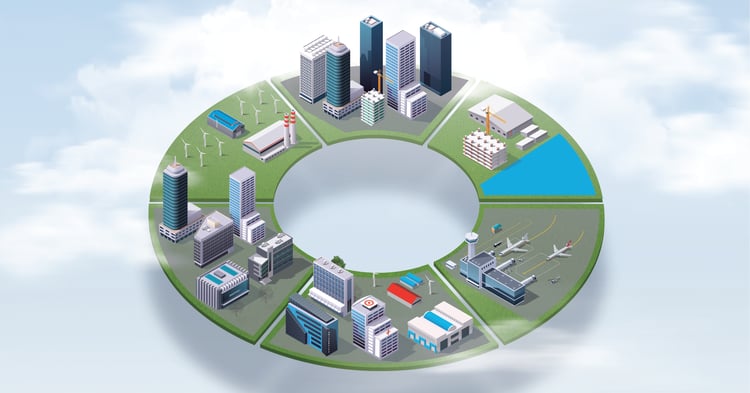 To achieve the environmental goals as committed at COP26, the transformation of traditional buildings into smart buildings is an inevitable need.
This is an affirmation of the importance of smart buildings by Mr. Andrew Harrop - Global Director, Engineering Applications at Armstrong Fluid Technology Corporation, an industry leader in fluid flow system integration smart for buildings in a conversation with a reporter of Industry and Trade Newspaper.
In the past few years, people have talked a lot about building smart cities. In which, smart building plays a key role. In your opinion, what factors create a smart building and what benefits does a smart building bring to businesses?
The most basic difference between a smart building and a standard building is in the connection factor. In a smart building, all services and utilities of those buildings are connected to each other and controlled by a centralized operation center through an information technology network. Services such as air conditioning, heating, elevators, etc. are operated independently but are connected to each other through a centralized operating system and using data from the outside.
For example, the system will get data on mining capacity, measure the number of people and agencies in the building. They take such data and then apply new technologies like artificial intelligence, machine learning that make those buildings programmable and better respond to the needs of the users and the end result. ultimately increasing the level of comfort and convenience of the occupants of that house.
A visual example is programming the system to turn off lights, turn off electrical appliances when no one is there. Thus, using artificial intelligence to perform functions to increase the comfort level for people.
In fact, with Armstrong as an individual, we have installed smart systems and smart ecosystems in buildings around the world, and the values we bring to businesses can be summed up. on 3 levels. Firstly, we provide smart devices for the building. Examples include building automation features to provide services such as hot and cold water and accompanying solutions that are controlled by a centralized operating system. It can be considered a server, or computer system to operate the building.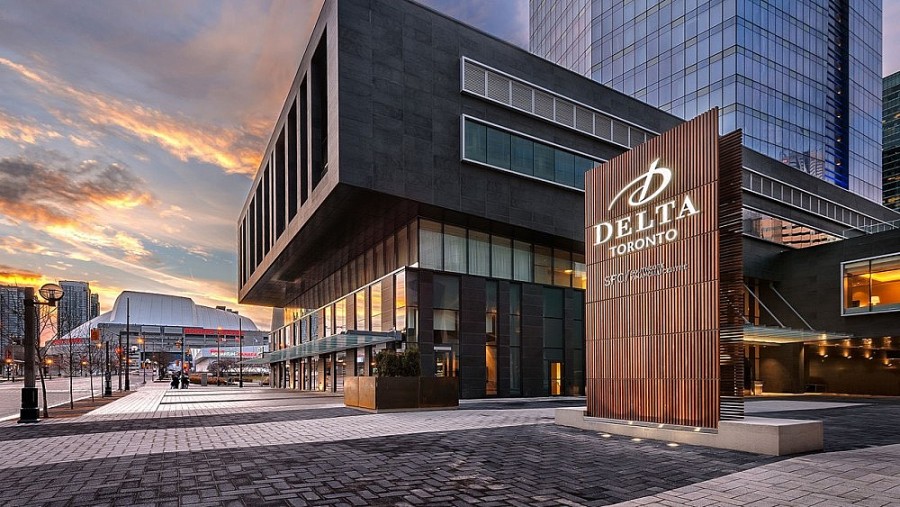 One of the outstanding smart buildings built by Armstrong Fluid Technology Corporation
second, we also have external data providers to integrate data during building operations. Thanks to those suppliers, networks, and experiences, we can simultaneously apply intelligent control systems to smart buildings in any location.
At the third level, we support to better maintain these buildings over the life of their use. For example, through forecasting possible problems or incidents and thereby operating and controlling the maintenance team and maintenance costs more effectively.
All of this not only contributes to reducing the cost of operating the building but also brings maximum convenience to those who manage and maintain.
Can you clarify more about the possibility of reducing the operating costs of a smart building?
For buildings, especially office buildings, optimizing operating costs is of great significance in saving costs for businesses.
Globally, in the Asia Pacific region and right in Vietnam, new trends are starting to appear. Firstly, businesses do not need to rent an office for everyone because not everyone comes to the office and works at the same time. The combined working model is also a way to optimize costs for businesses in recent times. Secondly, on how to operate intelligently in the building, through the planning process, the building operation is carried out more smoothly and sequentially.
For example, when we can plan which company uses the meeting room, or which company uses the parking area, tables, even desks are also optimized by scheduling. Thus, smart buildings help reduce costs a lot and increase the number of tenants in the building. Since then, the intelligence of a building has contributed to reducing costs for businesses. Besides, small features such as temperature control, indoor air control, HVAC system optimization, as well as contribute to reducing operating costs.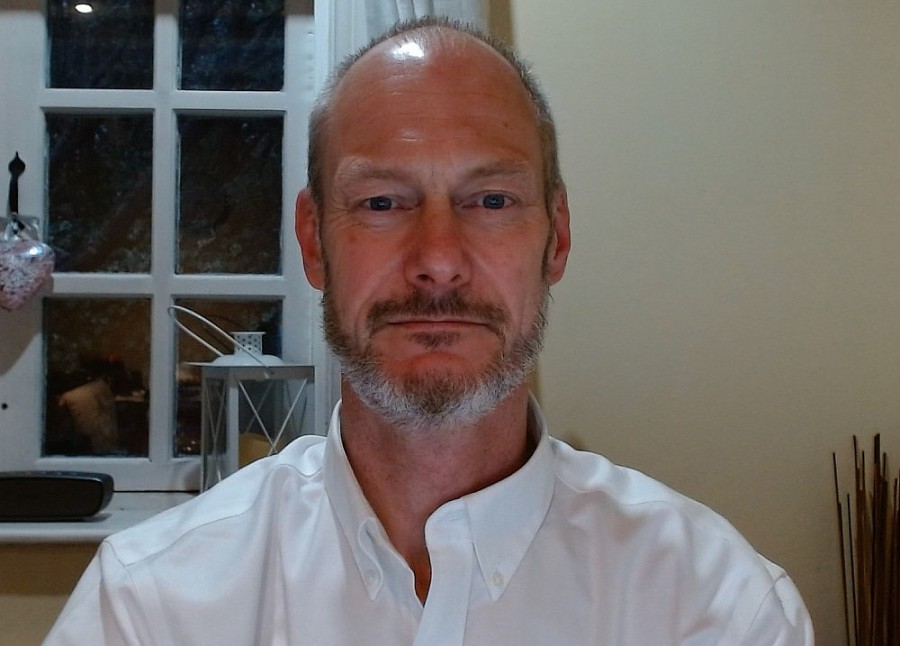 Mr. Andrew Harrop - Global Director, Engineering Application at Armstrong Fluid Technology Group
Currently, smart buildings can maximize their benefits for all types of businesses that can combine remote working. For example, in fields such as design consulting, strategic consulting, construction consulting, finance, insurance,... Meanwhile, in some specific industries, remote cooperation is not easy. For example, manufacturing enterprises because they need a real production location or retail systems, networks, or chain stores that cannot be replaced by online forms. Therefore, smart buildings have not maximized their benefits for this type of business.

Although the possibility of saving operating costs is very good, perhaps the construction of smart buildings also creates many additional costs compared to traditional buildings?
In fact, technologies for connectivity or the Internet of Things (IoT) are already available and integrated in the products of manufacturing enterprises. A typical example is the heating or ventilation equipment of leading technology companies that have integrated smart features. I think the extra cost will be minimal, around 5-10%.
However, from another perspective, these smart technologies help to reduce operating costs and overall maintenance costs. We must ask the question, if not implementing smart buildings, what costs will arise? For example, through IoT technology, building owners can now control systems and devices by wifi. From there, they can save on the cost of installing cabling, stations, or other electronic equipment in the building. Therefore, smart elements have become much more convenient and less expensive.
Currently, Vietnam is also appearing smart building projects. How do you rate this trend? During the transition to smart buildings, businesses will face many difficulties. How can Armstrong help these businesses overcome this difficulty, sir?
As far as I know, there have been about 100 smart building projects being implemented in cities such as Hanoi, Da Nang, and Ho Chi Minh City. Ho Chi Minh City, Binh Duong - cities that are aiming to become smart cities. These projects can be in the form of integrating technology into existing buildings and not necessarily building new smart buildings entirely.
In fact, there is a problem that exists not only in Vietnam but also globally, that is, the current construction density of buildings is already quite dense. It is also the origin of Armstrong's philosophies: developing technologies and equipment to improve existing buildings, and overcoming obsolescence in terms of energy, operation, and fuel use. We will go into buildings and evaluate the factors that can be optimized and improved and then will use the installation technologies to create the connected ecosystem for that building.
During the transformation of this building, our motto was to keep the equipment that needs to be replaced to a minimum. That is, what is utilized in the existing building will continue to be used. When we install for a factory, we always keep in mind how to save operating costs and fuel. The ultimate goal is to optimize energy use and optimize maintenance work, thereby increasing the life cycle of the building.
On the other hand, the transition from standard buildings to smart buildings is inevitable. Countries now have environmental goals and commitments. Many countries, including Vietnam, made strong commitments at the 26th United Nations Climate Change Summit (COP26). To achieve this goal, we will have to change existing ways of doing things. We, with smart building technology, aim to make this process as inexpensive as possible.