As Seen On: datacentremagazine.com - December 10, 2021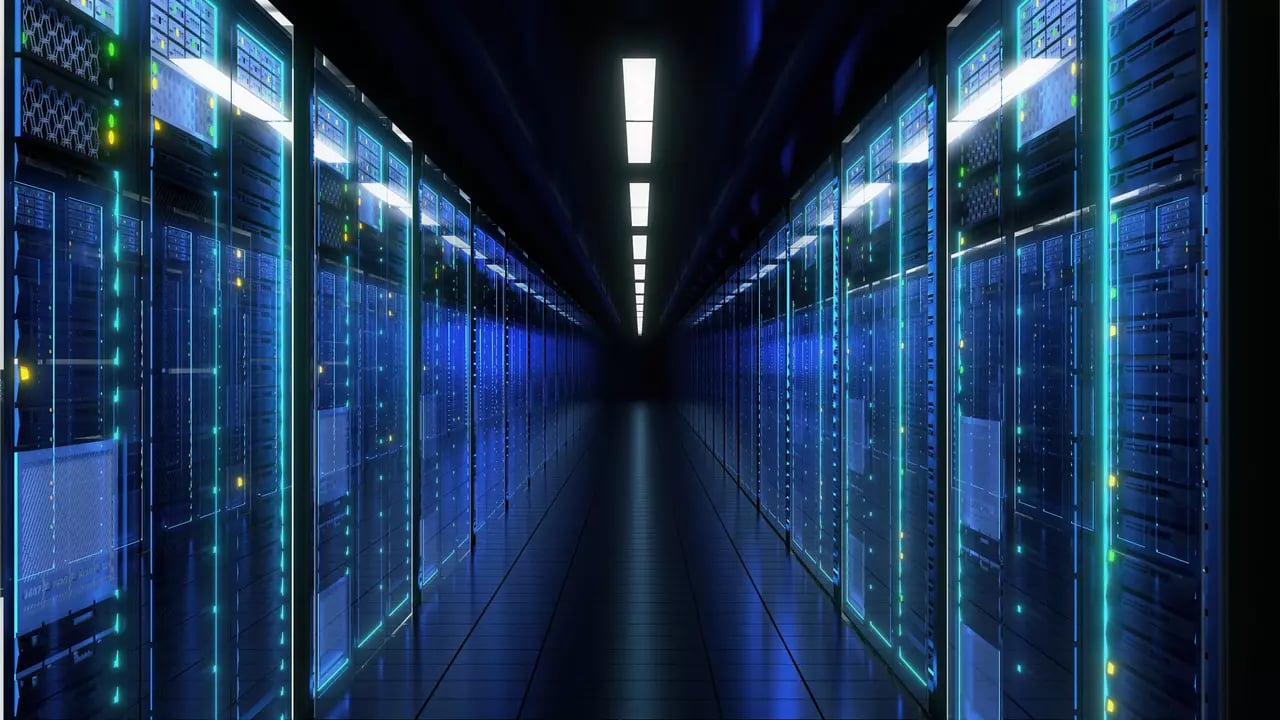 With the increasing scale of data centres and related cooling demand, innovative solutions are required to enhance infrastructure
With the growth of digital connectivity, including IoT and cloud-based systems, companies around the world have transformed the way they operate. It is estimated that by the end of 2021, half of all company workloads will run outside the enterprise itself, using cloud-computing and/or data centre infrastructure.
This change has brought about an enormous increase in demand for data storage and processing and that demand has been accelerated by the COVID-19 pandemic.
Data centres are now emerging as a vital component to the optimisation of business operations. The global data centre market is rapidly growing at CAGR 16% per annum. This growth rate translates into over 62,000 new racks of equipment, or approximately 503 megawatts of new data centre infrastructure, every month.
The challenge attached to this growth is that data centres require large quantities of electricity. Imagine the amount of power needed to maintain a single floor of data, let alone the amount needed to operate the ideal environment for an entire facility. Current estimates suggest that data centres consume up to 3% of the world's total electricity, and that usage is largely driven by cooling systems. As much as 45% of the energy used in data centres is related to cooling.
The pace of construction in the data centre sector requires cooling solutions that can be implemented quickly and scaled effectively. Traditional air-cooling systems struggle to meet the growing demand for data centre infrastructure and have therefore been replaced by liquid cooling units. The liquid cooling industry has been pushed to quickly meet demands for speed-to-market.
This is where off-site construction can present transformative benefits. Packaged solutions, built off-site, such as those delivered by Armstrong Fluid Technology, are fully constructed and tested prior to delivery to ensure optimum performance. Off-site built packaged solutions offer a 'plug and play' approach. They arrive on site ready for installation, which reduces labour costs and shortens project schedules, thus improving predictability and timely delivery of projects.
Off-site built units are particularly valuable when a data centre needs upgrades or extensions to an existing facility. Packaged chiller rooms can support a modular approach to cooling, allowing data centres to increase cooling capacity as needed. This reduces initial capital costs and ensures the system can operate efficiently while meeting the current cooling load.
Data centres often store and transmit sensitive and confidential information. If compromised, financial information, personal details, and even national security can be jeopardised. Data centre cooling equipment and automation are required to keep the facility at an ideal temperature and to prevent critical IT equipment from overheating. This makes data centres mission-critical facilities, as well as high energy consumers. To ensure system cooling and prevent business interruption, automation can be integrated to optimize performance. In my experience with Armstrong Fluid Technology, automation technology, such as EVERCOOL, is particularly important for chiller plants in mission critical environments. EVERCOOL controls the chilled water plant while optimising cooling and system performance. If a problem is detected, the system is able to switch to a backup system within milliseconds, effectively ensuring 100% uptime and reliability.
Using demand-based control, automation systems can help reduce energy cooling costs in data centres by up to 40%. Furthermore, active performance management can improve equipment life cycle costing, enabling condition-based maintenance and early detection of potential problems.
The number of data centres operating globally will continue to grow at speed. Practices for design, installation and management of cooling systems must adapt and continue to evolve to meet the growing demand. Innovative methods of solution supply, such as off-site construction, are fast becoming the standard. With innovations such as digital twin technology newly available, this shift presents a unique opportunity for the data centre industry to aggressively upgrade efficiencies and reduce the environmental impacts of operation.