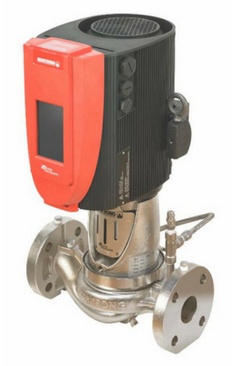 As Seen on empoweringpumps.com – November 29, 2017
Armstrong Fluid Technology will announce a new line of Stainless Steel Vertical In-Line pumps for plumbing applications in residential and commercial buildings at AHR Expo 2018 in Chicago, January 22-24.
Featuring superior energy saving performance and space-saving features of the award-winning Armstrong Design Envelope Vertical In-Line design, the new Stainless Steel models are ideal for potable water or residential water applications. Building owners can now benefit from exact flow and pressure output without throttling.