As Seen On: modernequipmentmanufacturer.com March 05, 2020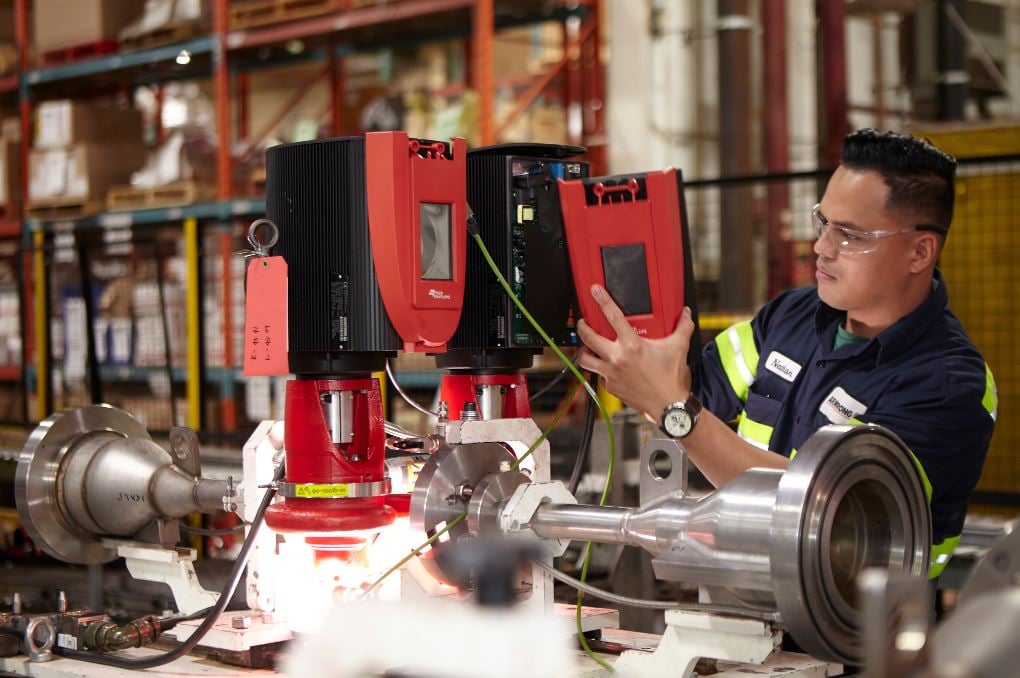 One of the greatest hip-hop songs of all time is a track on the 1993 debut album from the immortal Wu Tang Clan entitled, "C.R.E.A.M." The song's name was an acronym for the phrase, "Cash rules everything around me." And, while that may have been true for a group of guys growing up in New York City, it's different – albeit somewhat similar – for equipment manufacturers. For equipment manufacturers, the top track would be, "D.R.E.A.M.," and it would be an acronym for, "Data rules everything around me."
Why? Because equipment data has become the single most important commodity for equipment manufacturers. You may even say that it's almost a currency for them. Equipment data is necessary for them to optimize the performance of their equipment. It plays an essential role in research and development. And it's also going to pave the way for new capabilities and revenue streams for them in the future since data plays a key role in enabling HVAC as a Service (HVACaaS) offerings.

We had the opportunity to learn more about how and why device data is so essential to equipment manufacturers when we sat down with Steven Lane, the Communications Manager for Armstrong Fluid Technology, a manufacturer of intelligent fluid flow equipment, during this year's AHR Expo.

During our discussion, we talked to Steven about the evolution of today's modern HVAC equipment, how data analytics and artificial intelligence (AI) are becoming increasingly important for manufacturers and how HVACaaS could potentially revolutionize the industry in the next few years.

Here is what he had to say:
Modern Equipment Manufacturer (MEM):Can you tell our readers a little bit about Armstrong Fluid Technology? What types of products and solutions does the company offer?
Steven Lane: With more than 1200 employees worldwide, operating seven manufacturing facilities on four continents, Armstrong Fluid Technology is known as an innovator in the design, engineering and manufacturing of intelligent fluid flow equipment, control solutions and digital technologies such as Design Envelope.

Armstrong Fluid Technology offers a wide range of products and solutions centered around fluid flow and heat transfer. We design and manufacture intelligent, connected pumps, circulators and heat exchangers. We also design and supply systems for control and automation of heating and cooling systems.

MEM: What industries and markets does the company serve?

Steven Lane: Armstrong Fluid Technology leads the fluid systems industry, including HVAC, plumbing, gas transmission and fire safety, providing the most energy-efficient and cost-effective solutions to building and facility professionals around the world.

Broadly speaking, we serve "the built environment," where the majority of our products and solutions are intended to make buildings safer and more comfortable for occupants.

For our smaller solutions, that may involve a hot water heating system or hot water recirculation system in a house. For larger solutions, our pumps, control systems and packaged solutions might be installed in large commercial buildings. Operating through a network of Manufacturer Representatives, Armstrong serves customers in countries around the world.

MEM: The HVAC industry is evolving and embracing new technologies at a rapid pace. What role is AI and data analytics playing in today's new HVAC products? What benefits are these new technologies delivering to equipment owners?

Steven Lane: Data analytics is playing a key role in the world of HVAC, where data can be used to optimize the performance of equipment in all manner of situations. Interestingly, the growth of capabilities in data-gathering have created the need for deeper knowledge in processing, handling, interpreting and leveraging mass quantities of data.

Data points on system inputs and performance can be gathered in real time from multiple sources within the system or building. While much of the data may be useful and informative, left unmanaged, the sheer volume of data can become unwieldy to the point of being unusable. It then becomes an important skill to understand which data points to gather and retain, how to combine and analyze them, and how to leverage the data for improved decision-making.

Artificial intelligence is beginning to have an impact in the world of HVAC, with the arrival of the "digital twin" concept. With the proper creation of the digital twin to track and monitor all aspects of a system or component, the ability of algorithms to monitor and eventually predict performance outcomes makes AI an extremely valuable capability.
MEM: How has Armstrong embraced AI and data analytics in its own solutions? How have these made Armstrong devices smarter and more connected?

Steven Lane: Armstrong is using both AI and data analytics in our control and automation solutions. The best example of how these technologies can be applied is visible in our innovative OPTI-POINT solution. OPTI-POINT is a self-learning technology that can be enabled on Armstrong Design Envelope solutions. Based on accumulated learnings of system operations OPTI-POINT adapts to best efficiency equipment settings for your performance priorities — be they energy reduction, water conservation, noise management, peak demand changes, or equipment capacity management.

As one part of creating a digital twin of the HVAC system, OPTI-POINT builds data-driven models of plant equipment stations, referred to as equipment performance maps. The maps are a correlation between equipment input and output with reference to varying heat loads. Performance maps evolve in conjunction with the mechanical system conditions and the addition of new data.

OPTI-POINT technology uses a multi-dimension control curve to determine the best operating settings for any demand situation.

Using the recommended settings, the IPC 9521 controls all major components (chillers, pumps and cooling towers) and optimizes performance of the entire system.

MEM: We heard many of the companies exhibiting at AHR talk about "smart buildings" and "intelligent buildings." How does Armstrong define a smart building? How do the company's offerings help to make buildings smarter?

Steven Lane: At a high level, "smart" buildings can be viewed as facilities that integrate various automation, energy, maintenance, and security systems through remote, or on-premise, platforms with the intent of increasing operational efficiency and/or reducing operational costs.

The building becomes "smart" after large amounts of data are collected over time, and future negatively trending behavior can be addressed before catastrophic failure can occur.

By definition, "intelligent" buildings are capable of predicting, and self-correcting for negatively trending building behavior that has not been previously experienced or recorded. In other words, smart control sequences are based on past experience – trained data. Intelligent sequences are not based on trained data. That's what makes them intelligent, solving problems which had never been previously encountered.

At Armstrong, our smart pumping technology and central plant control and optimization sequences modulate fluid flow systems, and their constituent pieces of equipment, in an automated and optimized fashion.

Our Design Envelope pumps self-regulate and optimize fluid flow through HVAC systems without the need for external control modules. Similarly, our family of Integrated Plant Controllers automate and optimize the operation of central plant equipment, in providing regulated water based on real time demand of the building, while utilizing feedforward control sequences.


MEM: In advance of the AHR Expo, we sat down with some of the show organizers, including the show manager, Mark Stevens. One of the hot topics that came up in that discussion was the evolution of HVACaaS. Why is HVACaaS such a big deal for HVAC companies? How does it benefit equipment owners?

Steven Lane: "INSERT TOPIC as a Service" is an interesting concept that is pervasive in other industries – namely high-tech. Software as a Service is a widely recognized concept. HVAC as a Service, however, is still largely in its conceptual phases, and has yet to reach maturity from a market readiness perspective.

However, once it reaches maturity as an offering, in theory, building owners will be able to enjoy heating/cooling functionality, without having to deal with initial large capital investments associated with purchasing expensive machinery like chillers, boilers, pumps, and air-handlers.

Overall, the industry is not yet ready, but there is a path forward for HVACaaS. It will be interesting to see how the early market offerings are perceived and adopted over the next few years.

MEM: In your opinion, is 2020 the year that HVACaaS becomes a reality? What do HVAC manufacturers have to do to make HVACaaS a reality?

Steven Lane: The arrival of HVACaaS might be a perfect example of a change that arrives "slowly, and then all at once." It's not realistic to expect that this change will come about in the year 2020. However, there's interest in the idea so it might be expected to arrive – all at once – within a 5-year time frame.

MEM: What did Armstrong have planned for this year's AHR Expo? Were there any exciting announcements or new products that the company was demonstrating?

Steven Lane: Armstrong used the AHR Expo as an opportunity to announce two important new technologies. EVERCOOL is our new platform for control and automation within mission-critical cooling environments. OPTI-POINT is a new technology that can be applied to chilled water systems to leverage Digital twin technology and data analytics to drive performance improvement in HVAC system efficiencies.

We also used the trade show environment as an opportunity to present new messaging to the industry, evolving the original wording to "The Heart of Your Building. Knows How". The AHR Expo has been an extremely valuable and productive tradeshow for us for many years, and we are now working to serve the many customers who expressed interest in our solutions.