As seen on ESTA.org.uk - February 11, 2014
Read More
Topics: Design Envelope, Personel, UK, Vertical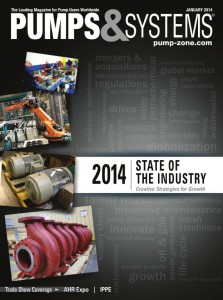 As seen in pump-zone.com - January 1, 2014
VIL pumps and design envelope technology reduce energy use and cool Toronto's downtown.
By Brent Ross, Armstrong Fluid Technology
Deep lake water cooling (DLWC) is a groundbreaking cooling system that provides an alternative to conventional air conditioning. The system uses cold water from Lake Ontario to cool buildings in Toronto's downtown core. The DLWC system has enough capacity to cool 3 million square meters (32 million square feet) of building space and is the largest renewable, lake-source cooling system of its kind in North America.
Read More
Topics: Armstrong Fluid Technology, Design Envelope, Enwave, Installation, Magazine, Pumps & Systems, Sustainability, Uncategorized, 4300 Split-coupled, HVAC, Vertical
As seen on Impeller.net - September 19, 2013
62 Buckingham Gate is a cutting edge, environmentally-sensitive Land Securities development in the Victoria area of London, on the site of the now demolished Selbourne House, SW1. Designed for mixed use, the scheme will provide 252,000 sq ft of premium office space, together with street level access shops and restaurants.
The 13-storey development, which occupies a prime position at the junction of Victoria Street and Buckingham Gate, has been designed to provide a highly flexible office environment, with large amounts of open-plan, column free space. A canopied pedestrian area has been incorporated to connect the surrounding streetscape and provide space for pavement cafés and outdoor public seating.
Read More
Topics: Buckingham Gate, Energy Efficient, Installation, Suction Guide, UK, 4300 Split-coupled, Flo-trex valve, London, Vertical